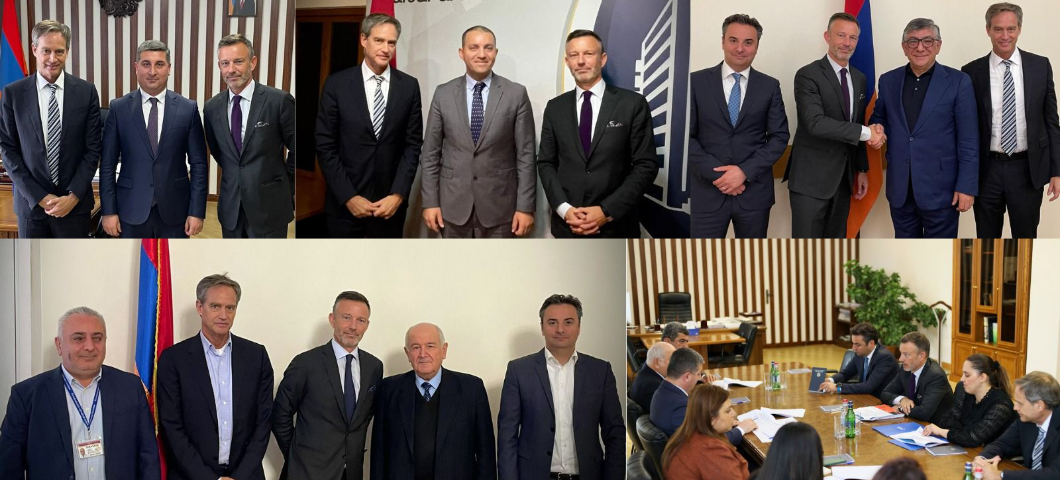 ACI EUROPE rallies for vital air connectivity developments in Armenia
On 17 and 18 November, ACI EUROPE Director General Olivier Jankovec met in Yerevan, Armenia with representatives of the Armenian Government, its National Assembly and its Civil Aviation Committee.
With the country's busiest airport having exceeded its pre-pandemic traffic levels and fast-approaching its capacity limits, it is paramount that the Armenian Government approves the planned expansion of Yerevan-Zvartnots airport. There are solid fundamentals supporting further demand growth in the coming years – including the imminent inclusion of Armenia into the EU European Common Aviation Area, which will bring the country into the largest liberalised multi-country aviation market. Without the necessary capacity gains, Armenian air connectivity is set to flounder.
These vital developments need to be coupled with a strong sustainability strategy for Armenian aviation, including plans to implement the ICAO Long Term Aspirational Goal of Net Zero CO2 by 2050, Olivier Jankovec underlined.
Jankovec alsoadvocated for the abolition of the current passenger tax levied at Yerevan-Zvartnots airport, which is applied in a discriminatory way and in contravention of ICAO rules.
Find out more here.