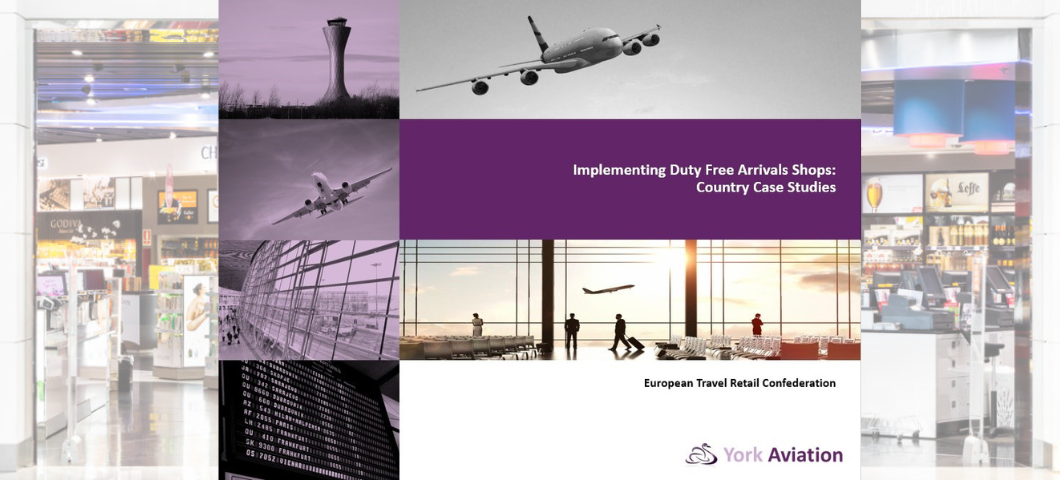 Arrival Duty and Tax Free shopping – new report highlights the boons
A brand report detailing how arrivals duty-free shops benefit the aviation ecosystem was launched at a lunch in Brussels co-hosted by ACI EUROPE and European Travel Retail Confederation (ETRC) on 16 November.
"Implementing Duty Free Arrivals Shops: Country Case Studies" was commissioned from York Aviation by ETRC with the aim of contributing to the discussion on expanding the scope of duty and tax-free sales to inbound passengers at EU airports. The ongoing conversation takes place in the context of the impact assessment recently launched by the EU Directorate-General on Taxation and Customs Union on VAT rules applicable to the travel and tourism sector to support the resilience of this sector post COVID-19. The European Commission intends to present a legislative review in the course of 2023.
The report comprises three case studies from European countries (Norway, Switzerland and Turkey). Its findings confirm that arrivals duty-free is a proven business model that can deliver reliable revenue stream to the travel ecosystem with wider positive impacts.
Find out more in ETRC Press Release.