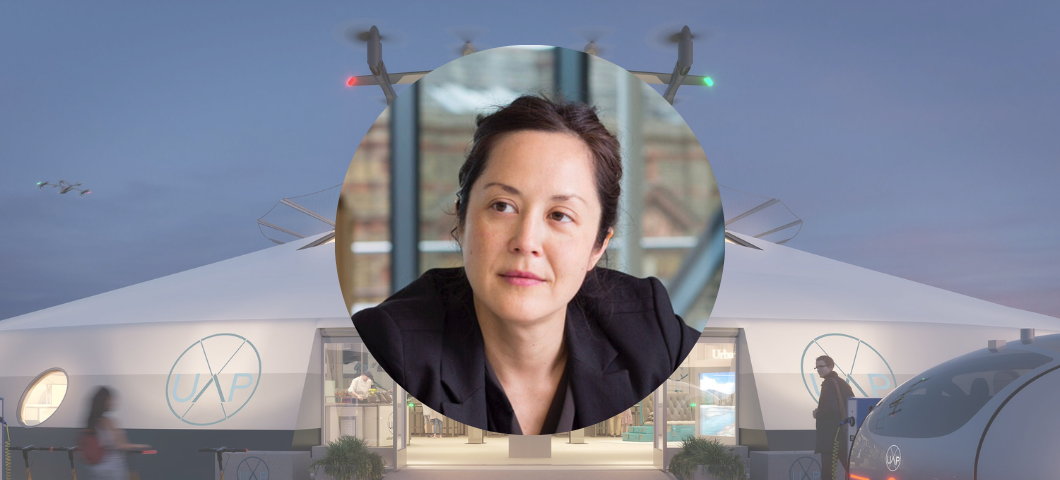 The Five Minute Feature: Urban-Air Port ltd
Airport: The Bulletin puts Andrea Wu, Chief Operating Officer for new ACI EUROPE member Urban-Air Port, in the spotlight for this edition's Five Minute Feature.
Welcome to Airport: The Bulletin! Can you briefly describe Urban-Air Port to us?
We design, develop, build and operate vehicle and evtol (electric vertical take-off and landing) agnostic, ground, air and digital infrastructure for Advanced Air Mobility (AAM).
How did the company come into being?
Our Founder was one of the first people in the world to focus on the infrastructure requirements for this emerging AAM market back in 2016 with his early work with Airbus. A pioneer! He went onto to establish UAP in 2019.
Urban-Air Port is the first vertiport operator to join ACI EUROPE. How do you see the relationship between airports and vertiports developing?
We are thrilled about this. This relationship is crucial as we see one of the first business cases is city to airport travel that is zero emission, faster and with a significantly enhanced customer experience. Also because airports can very quickly be the early adopters and test the safe integration of vertical flight amongst a well-regulated airspace. Our work with the UK CAA has shown how the two segments coming together can work and how it can unlock great value for us and the airport.
You've mentioned that membership of ACI EUROPE will unlock policy and regulatory conversations. Are there many areas where current policy needs to adapt to embrace your business?
We are already working with several airports around the world and we absolutely hope to extend this through our ACI partnership. From a regulatory perspective it's imperative that CAA's globally engage with us, as the UK CAA has done to get an early insight into how compact, high capacity and efficient vertiport infrastructure can integrate into cities. UAP is a disruptive start-up and we recognise that to enable this industry, to give AAM a fighting chance, we need UAP infrastructure that is technology driven to provide the take-off and landing functionality in parts of cities or even airports that otherwise would never be possible.
Your mission is described as the creation of a 'Zero Emission Mobility Ecosystem'. How far into the future do we need to look for this to be a reality?
We built this in microcosm at our Air One launch event in Coventry this year, where we had green hydrogen fuel cells off-grid connected to our fast chargers – charging our ground electric vehicle fleet that brings passengers to/from our vertiports and allow them to seamlessly connect to the EVTOL that UAP also charges off-grid. Our goal is to extend this microcosm globally. We know it's possible. We are working towards this fully integrated system for all of our clients.
Where do you see the biggest growth area for your business in the short to medium term?
Airport to city connectivity with EVTOL to UAP infrastructure. We are awaiting the certification of such EVTOLs. UAP caters for cargo drone deliveries and our suite of products includes smaller cargo-drone focused City Box technology that we see as having great potential and playing a significant role in our urban infrastructure heading into the future.
Has the pandemic changed your business model or your perception of future needs?
Cargo deliveries surged, as we all sought on-demand e-commerce and grocery deliveries and the integration of appropriate infrastructure for this cargo via drone operations was accelerated during the pandemic.
And what about the effects of conflict?
We are a start-up and investor confidence in the market is crucial. Obviously the conflict in Europe has had its knock-on effects on the markets, but our investors stand-by us as we close our first external capital raise, albeit a little later than originally planned.
What's the biggest challenge you're facing in your business right now – and what's the solution?
We need the regulators to do their work with the OEMs and see the safe certification of EVTOLS, so that as we roll out the ground infrastructure – the EVTOL certification stays on course. Then together we can connect ground-to air and change the way we all live and work forever.