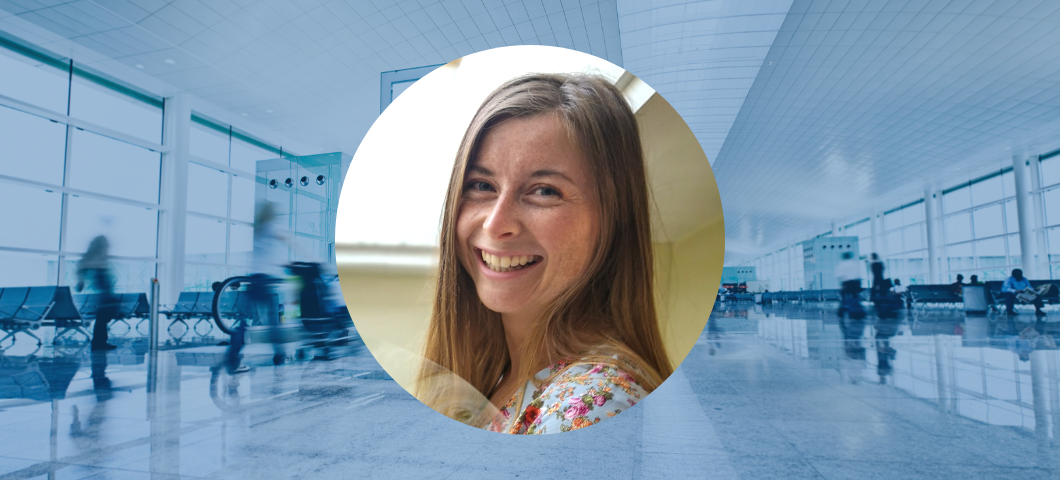 The Five Minute Feature: Holly Miles
Holly is the Editor of International Airport Review magazine, the leading information provider to the airport community focusing on passenger experience, airport operations, revenues and sustainability.
Here, she reflects on take-aways and learnings fresh from attending the ACI Africa / ACI World Annual Congress in Marrakesh, Morocco.
It has been fantastic to attend the ACI Africa / World Annual Congress and General Assembly in Marrakech on behalf of International Airport Review. There were many in-depth panel discussions which took place, conversations that were had and many key takeaways, but here I will focus in on three key topics: airport experience, technology, and workforce.
Firstly, it was great to see discussions around airport experience and there are some shining examples of airports who have taken this to the next level, like Incheon International for example. The first airport to reach the new level 5 status in ACI's Airport Customer Accreditation programme for their passenger-centric values and operations. Incheon is world-leading in this area and consistently achieved 'Best Airport in the World' at the annual ACI Customer Service Excellence Awards for 12 consecutive years.
Now, I am going to say that, whether you like it or not, we are in the era of snapchat, TikTok and Instagram. The long-term vision is for airports to move into the 'experience industry', this means creating those "wow" moments and becoming a destination in their own right. Incheon features food-delivering, selfie-taking robots, art exhibitions, concerts, and traditional cultural experiences for passengers, which really give that "instagrammable" moment that passengers want to tell their friends about instantly. I am sure that every airport strives to be like Incheon, however, the reality is that many airports around the world are struggling to recruit enough airport staff, have suffered a financial hit that they are still recovering from and are working with legacy infrastructure that cannot support the volumes of revenge travellers that are coming through the doors and are just focusing on delivering a basic service level, which translates to putting out the nearest fire. If airports are to progress into the realms of passenger experience that Incheon is occupying then they need first to get the basics right and focus on recruitment, operating efficiently, minimising queues, reducing fixed costs, and rebuilding revenues.
Which brings me to my next point on workforce. Passenger experience does not exist without airport workers. Human capital is an airport's largest expense but also its most valuable asset, so it needs to be done right. Air travel is a people business, and it is the humans that take a passenger's experience within the airport from 'good' to 'great', and an overworked, demotivated, and resentful employee is not going to go that extra mile to provide an exceptional service. The rise of technology in the airport space has been much talked about, however, this should not be pushed too far as passengers returning to the airport perhaps for the first time since the pandemic are looking for that human touch. Technology should pick up the slack on low value tasks to allow airport workers to re-focus on the high value interactions with passengers, or in Incheon's case, as a value-add to the passenger experience i.e., "robots for the 'gram" and for those "wow" moments I've talked about.
Rebuilding an aviation workforce that is diverse, skilled, and engaged is the key to unlocking the potential of air travel for the future. In the longer term, I would like to witness a new accreditation or award from ACI, which celebrates the efforts made by airports who are actively diversifying their workforce and taking more social responsibility. The industry must go even further to attract women, as we make up 50% of our population and should therefore make up 50% of aviation's workforce. This is a topic I look forward to chairing a panel on at the upcoming Bahrain International Airshow.
The next generation are the workers, voters, and consumers of the future, they are environmentally conscious and politically activated and want to work in an industry that contributes to society in a meaningful and socially responsible way, where they are treated well and with job security. Currently, airports are suffering a bad reputation for employment volatility, sustainability and, of course, the 'Summer of Discontent 2022', which really did us no favours.
Aviation must also compete with the likes of fast-growth industries and companies such as Google, Amazon, and Meta where the pay and conditions are great. The fact is that we will continue to lose workers to these types of businesses unless something is done to improve the attractiveness of our industry.
I would like to end with a personal anecdote. After a short-lived stint in sales after graduating from university, I had an early mid-life crisis and ran away to Mallorca to work for six months as a Thomas Cook Holiday Rep. During our training we were told that the average person spends a third of their yearly income on their holidays. They spend a lot of time, money, and effort on travel, so they asked us to keep this in mind when we were interacting with them. We are not just in the business of moving people, bags, and planes. Airports reunite people with friends and family, transport people to weddings, funerals, conferences, honeymoons, and holidays. My point is that everyone travels for a different reason, but everyone deserves an experience that is safe, efficient, stress-free, and delivered with compassion and empathy.
In short, aviation has a lot to contend with within the next year including geo-political conflicts, the rising cost of fuel and energy prices, food chain disruption, and rising inflation, which will affect people's wallets and therefore the propensity to travel. The industry has high ambitions and a lot of work to do to secure its place in the future, but I am confident we can get there by making long-term investments into the industry's future and through teamwork and collaboration. This is a fantastic industry that has shown incredible resilience in the face of its worst-ever crisis, and despite all this, we are all able to fly again and meet in a wonderful destination like Marrakech.
I am eager to see how far airports come in a year's time at next year's European WAGA because one thing's for sure, if we can survive a pandemic, we can survive whatever else life throws our way. See you in Barcelona!