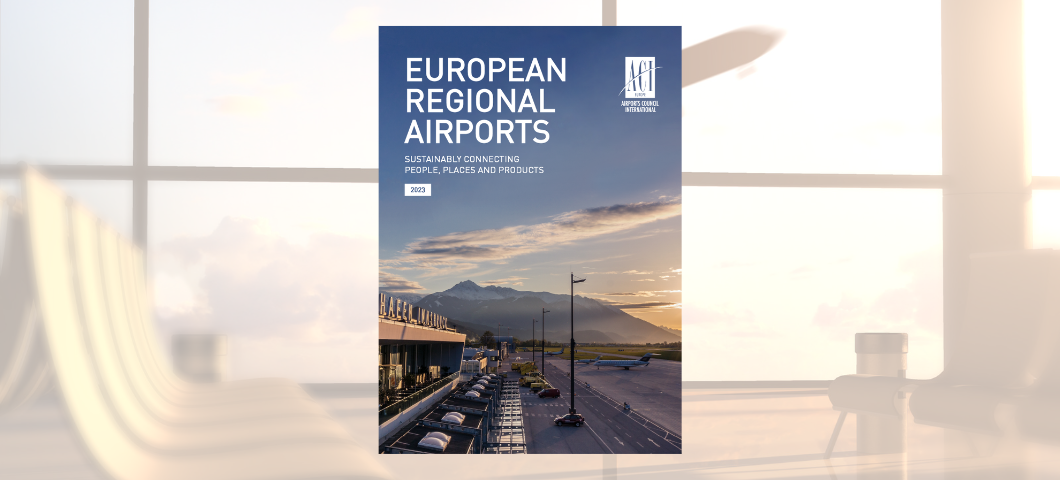 Brand new publication sheds light on regional airports' key role in COVID-19 recovery and beyond
ACI EUROPE moved analysis on regional airport industry forward with the publication of its report European Regional Airports: Sustainably Connecting People, Places and Products.
As the backbone of connectivity in Europe, regional airports are an essential pillar of territorial cohesion and equality, both nationally and on a pan-European level. This vital segment of the market is facing many a challenge, with challenging trading conditions, decarbonisation and digitalisation coming to the fore.
The report explains the key role played by regional airports in Europe in particular during the COVID recovery along with key passenger and traffic data. The report also explores some of the key regulatory hurdles faced by regional airports and the policy frameworks that need to be put in place to address their needs, including financing their decarbonisation.
Download your digital copy here.