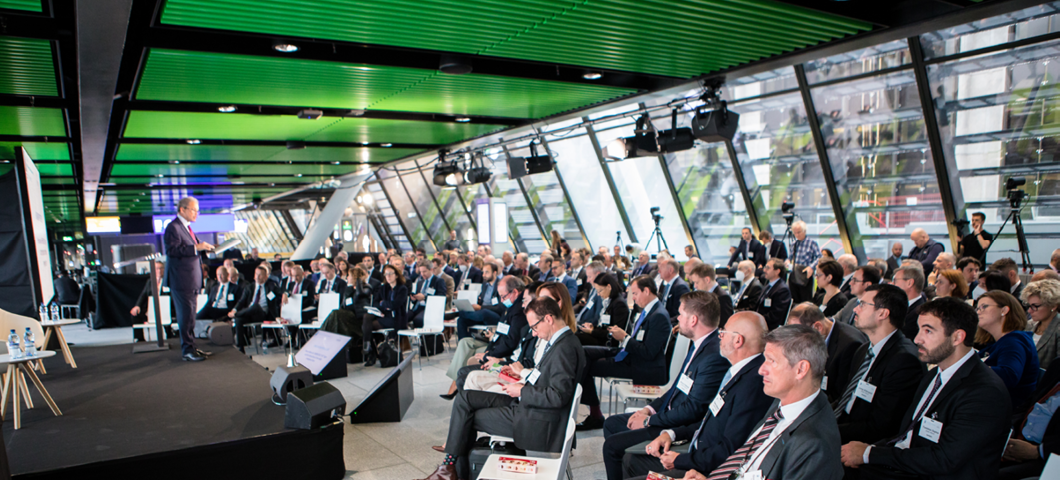 31st Annual Congress and General Assembly takes place in Geneva
ACI EUROPE's 31st Annual Congress and General Assembly, which took place in the soon-to-be-inaugurated new long-haul terminal at Geneva Airport, marked the association's first in-person meeting since the start of the pandemic.

The event launched with Director General Olivier Jankovec's customary State of the Industry Address, in which he headlined the imperative for airports to invest in decarbonisation and digitisation whilst at the same time recovering from the challenges of the pandemic. He reviewed in detail the impact of the COVID-19 crisis on airports – addressing financial and operational challenges, fast changing market structures, new business fundamentals and the imperative of business adaptation.
"The COVID-19 pandemic has put an end to the illusion that airports are risk-free businesses" he said. "They are now facing the dual challenge of recovery and decarbonisation – and they need to adapt their business model accordingly. With this will come a renewed societal relevance and acceptance which our airport community is more than ready to meet. But let's be under no illusion here, this will not be an easy journey ahead as we recover from catastrophic losses and glaring inadequacies in the financial and Governmental response framework which could have been deployed with very different results. Of the 780 airports in our footprint, less than 10 were profitable last year. That's a big mountain to climb."

ACI EUROPE's statement summarising Jankovec's address can be found here. The implications of his analysis are examined in more detail in our Five Minute Feature below, guest authored by Hermes Airports' CEO Eleni Kaloyirou.
Don't miss this…
Olivier Jankovec was the focus of The McKay Interview, a radio broadcast and podcast transmitted shortly after the Annual Congress. ACI EUROPE's cameras filmed the interview taking place – you can see Olivier and Michael in action here below.