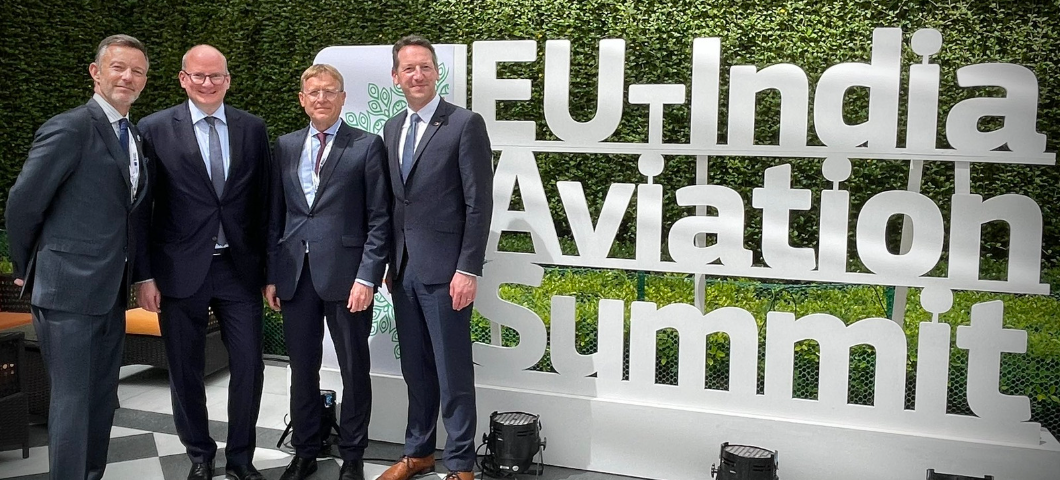 EU-India aviation market hailed a "sleeping beauty" at high-level summit
On the occasion of the EU-India Aviation Summit, held by the Indian Ministry of Civil Aviation and the European Commission in New Delhi, (20-21 April), ACI Asia-Pacific and ACI EUROPE called for a comprehensive aviation agreement between the two markets.
Hailed a "sleeping beauty" during the summit proceedings, a closer EU-India aviation cooperation holds a promise of boosting connectivity, liberalising traffic rights and accelerating decarbonisation efforts.
India's aviation sector has been amongst the fastest growing in the world, with ACI's long-term forecast indicating that by 2041 India is expected to grow by 339% over 2022, reaching 1.1 billion passengers flown. This will result in fast-increasing demand on EU-India routes.
Therefore, it is essential for India and the EU to work on a comprehensive aviation agreement that would effectively enable the development of air connectivity by removing current traffic rights limitations and red tape. Crucially, such a comprehensive aviation agreement would support trade and tourism with significant benefits for consumers and the economy on both sides.
Find out more here.